Shop Now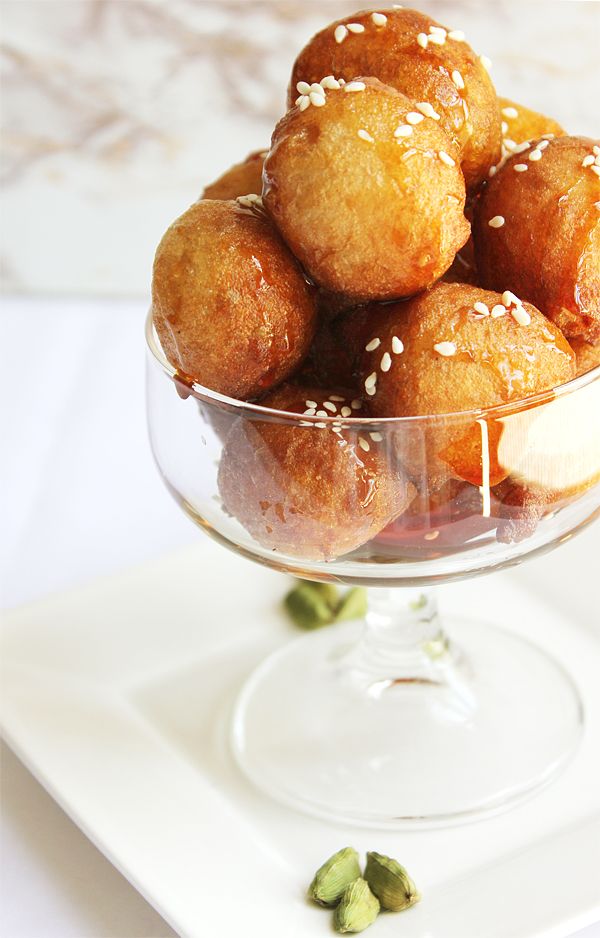 Luqaimat
Luqaimat
Making the syrup:
1. Bring sugar, saffron, cardamom, cinnamon, and 1 cup water to a boil in a saucepan over medium-high heat.
2. After it boils, pour syrup through a fine strainer inta a medium bowl and stir in lemon juice; set aside.
Making the Luqaimat:
1. In a large bowl, whisk together flour, sugar, baking powder, baking soda, and salt.
2. In a separate bowl, whisk together yogurt, egg, and 1/2 cup of water. Add mixture to dry ingredients and stir with a fork until a dough forms. Let it sit for 10 minutes.
3. Meanwhile, pour oil in a pan to deep fry the Luqaimat. Use an ice cream scoop or a spoon to scoop out the dough and drop balls of dough into oil. Fry until golden brown.
4. Place a strainer over a bowl and transfer the Luqaimat in to the strainer to drain the oil. Then, transfer to a platter and pour syrup over. Serve immediately.