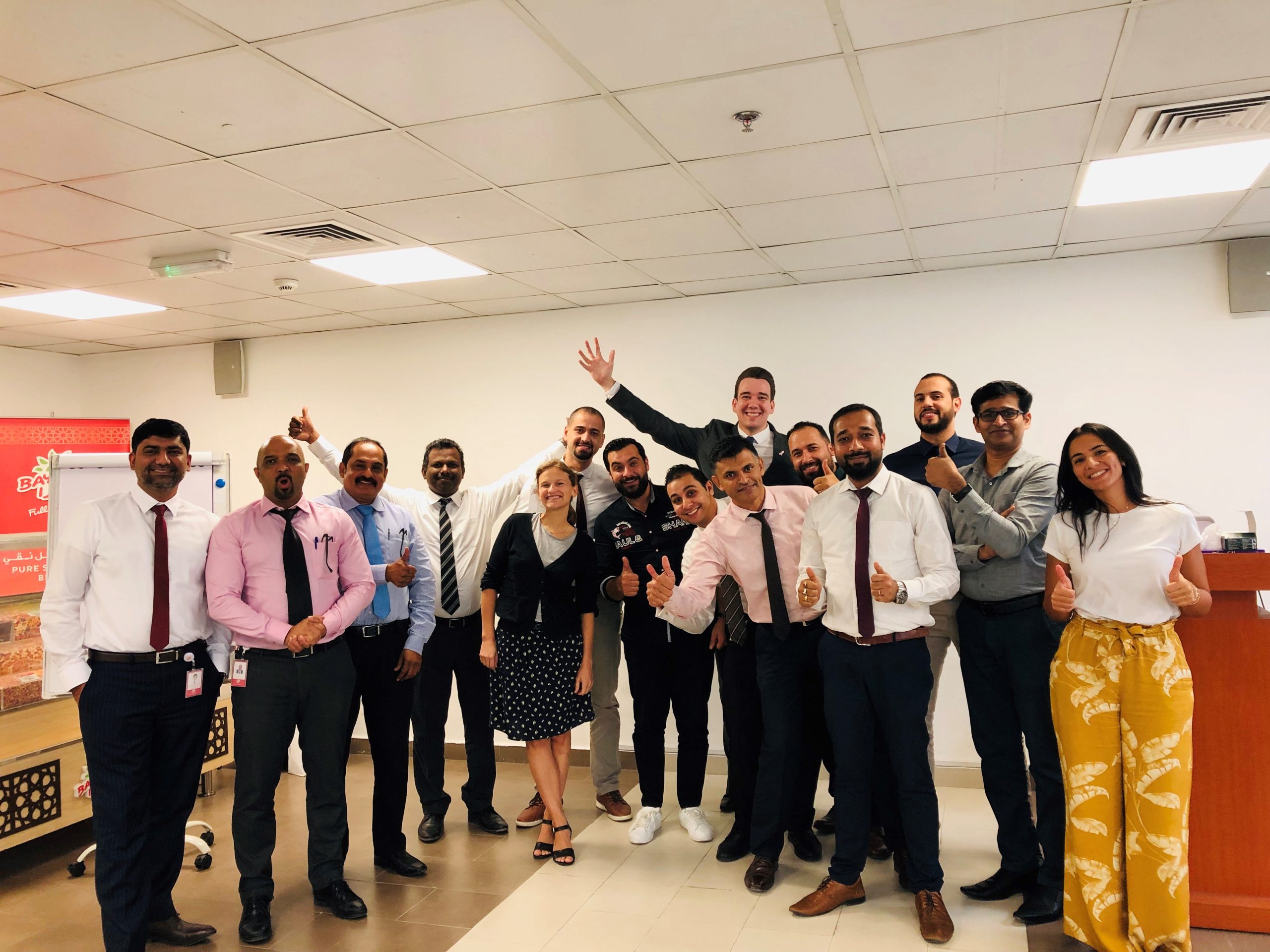 CSR practices towards a professional horizon
Mar 02 , 2021
The company is welcoming one of Emirates Down Syndrome Association's – People of Determination – top students as a new joiner
BAYARA leader of dried fruits, nuts and spices category has recently taken a major step under the umbrella of social responsibility at the corporate level. The higher management of the company has a vision to nurture and lead the company on the Corporate Social Responsibility (CSR) front. They believe that it is the duty of every entity and individual irrespective of their expertise or nationalities to benefit and help the community we live in.
The organization's long term strategy and ambition was never only confined to grow the business and provide great quality products to consumers. It goes beyond that to offer their best support and make the most impact by devoting more resources towards proactive initiatives, within social and environmental responsibilities.
Pursuing such an ambition and dream started with a Dubai Cares' Back-To-School campaign in September 2018, leading to meeting Emirates Down Syndrome Association (EDSA) team last December, to select two People of Determination to engage them and involve them in the working arena. The main driver is to empower them, reinforce their self-confidence, help them fulfill their dreams – but most essentially grant them the opportunity to feel a sense of self-achievement by contributing to the country's economy and growth.
BAYARA and EDSA have consented to host two students at the company for training and career development, leading to a final recruitment at the organization. Mr. Adnan Abdullah S Al Ghamdi, 20 years old has indeed become an official employee after 6 months at BAYARA having full and equal rights to his new peers.
The company's higher management and Human Resources Department have welcomed Mr. Adnan on the 1st of April to take his first steps in his career path as a Production Assistant. Having Adnane on board is an added value to the company as he has shown great potential, brought in noticeable creativity, good eye for details, but most importantly managed to spread his outstanding positive vibe, always-smiling attitude and optimistic spirit.
The company's higher management is very thrilled to welcome a new member to BAYARA family, highlighting that this major milestone is only one of many to come in the future.   The teams, on the other hand, are working together towards making this major twist of faith for Mr. Adnane as smooth as possible, by preparing a friendly environment to guide him in the corporate world that he is yet to explore.